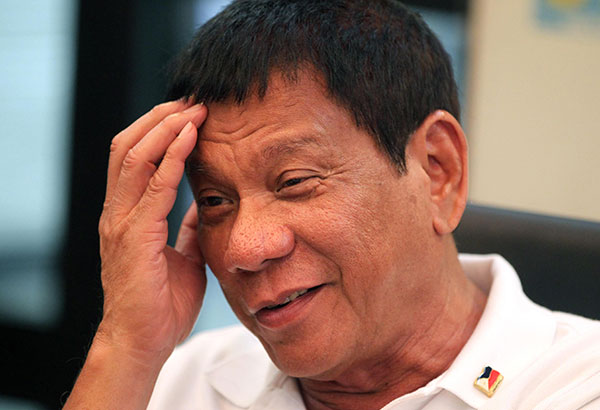 President Rodrigo Duterte vowed during the campaign period that he can fix the country from illegal drugs in three to six months. File photo
WATCH: Duterte says drug problem can't be solved in just one term
(philstar.com) - August 11, 2017 - 9:00am
MANILA, Philippines — President Rodrigo Duterte admitted that the country's illegal drugs problem is so severe that a six-year term for a president is not enough to solve it.
"Look itong shabu, ang drugs, etc., cannot be solved by one man, for a president for one term," Duterte said in his speech at the Philippine Development Forum: Sulong Pilipinas 2017 forum last Wednesday.
"It has bugged nations, hindi nga kaya ng Amerika, tayo pa," he added.
READ: Duterte vows to keep drug war amid human rights concerns
During the campaign period, Duterte vowed to solve the problem in three to six months.
Three months after assuming presidency in July, the president asked for an extension of another six months.
READ: Rights groups want tougher stance on Duterte's drug war from Trump