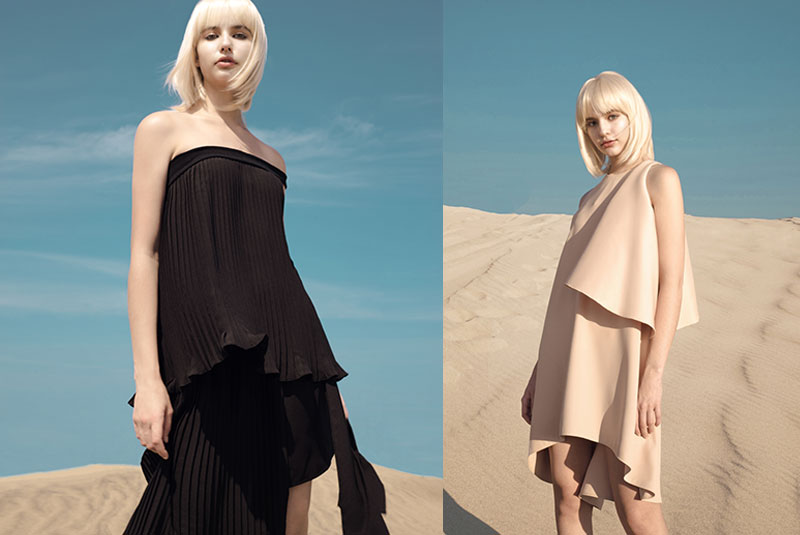 Weaving modern minimalist: For its SS2017 collection, Weave introduces non-typical cuts and patterns inspired by some of the most exceptional architectural buildings around the world. Learn more and shop Weave online at http://weave.com.ph/. Weave's first-ever showroom is located at the 2nd floor of Uptown Mall, Bonifacio Global City.
Update your wardrobe with timeless but stylish pieces
(Pilipino Star Ngayon) - May 16, 2017 - 4:00pm
DEAR RISSA,
I'm always wearing the same clothes — usually basics like slacks, jeans, and a button-down top or a plain shift dress — and my friends tease me about it. I want to look more updated and stylish, but I'm not creative when putting together outfits. Can you suggest where I can shop for an updated wardrobe?
JESS
You know that feeling when you've stumbled upon a really good find and a part of you wants to keep it a secret, but at the same time you want to share it with the whole world, too? That's how I feel about Weave, a new clothing brand for women. Located on the second floor of Uptown Mall in BGC, the clean and modern store design will draw you in. It hints that they have classic pieces but re-imagined with little details that make them stylish conversation pieces. Imagine your favorite trousers that have discreet panels of fabric that sway with you as you walk, or that basic grey shift dress that suddenly feels extra feminine and so on-point as it reveals ruffles at the back. Even if you feel you aren't creative and lean towards timeless pieces, the brand Weave is a great marriage for those who want timeless but stylish and creative. The brand's design sense is modern minimalist yet you know these are pieces you can wear even many seasons after. I think ultimately, that's what matters when it comes to clothes — trends should always be comfortable and wearable.
RISSA?
* * *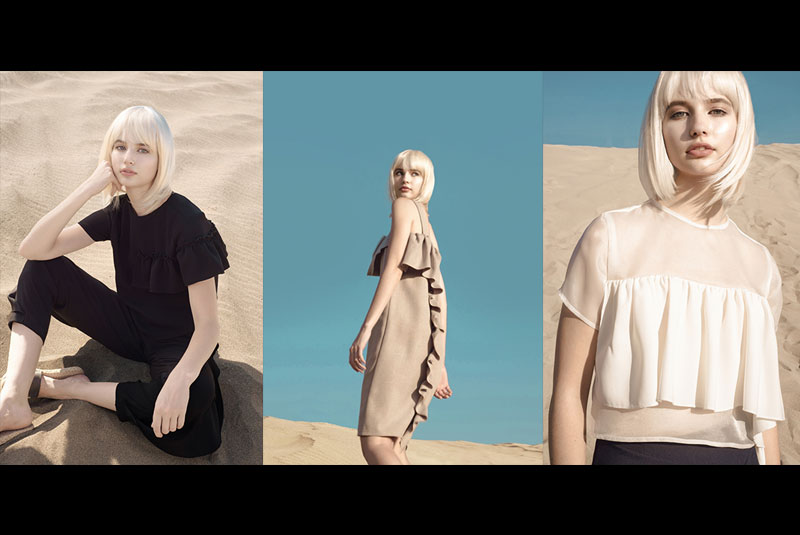 Weave reveals discreet panels of fabric that sway with you and ruffles at the back.
Have fun with fashion
DEAR LUCY,
I am petite. Am I never to wear chunky earrings? I love them, but my friend says that since I am small, my accessories must be small, too.
Another question I have is: What should I wear to a beach wedding? How about shoes? I obviously can't be in stilettos so I was thinking maybe wedges?
KIM
Do not let anyone mislead you into thinking fashion comes with clear-cut rules. There is no such thing. I say wear those chunky earrings. It has nothing to do with your size. Have fun with fashion.
For the beach wedding, I am all for slip dresses. Choose one in crepe — I would say silk, but unless you're toned, fit silk can be very unforgiving as it clings to the body. Aim for a look that is languid, do not be too made-up, or your hair stiff or too done. Wear flirty earrings; danglers will be lovely. Dab on some musky perfume. Highlight the tops of your shoulders, your collarbone, that line down the arms. And no wedges so you can dance all night. Wear bejeweled slippers or sandals — flats. Be a beach goddess in a beach wedding.
LUCY
* * *
Send e-mail to Lucy Torres-Gomez at ltg@pldtdsl.com. E-mail Rissa Trillo at stylesos_rissa@yahoo.com or follow her on Twitter @RissaMananquil.