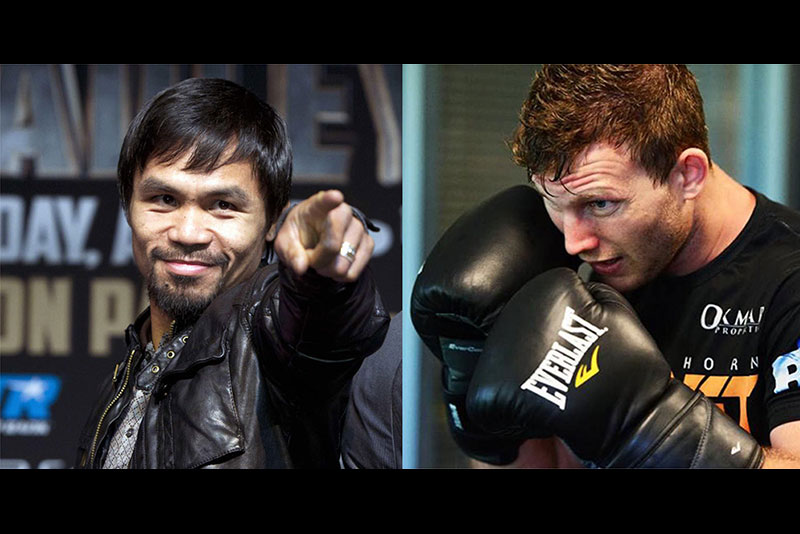 Manny Pacquiao and Jeff Horn
Arum sees Pacquiao vs Horn fight as a blockbuster in Australia
MANILA, Philippines – Bob Arum loves how Australia is welcoming Manny Pacquiao's upcoming title defense against local fighter Jeff Horn.
In fact, the Top Rank Inc. boss is expecting the fight to pack the 55,000-seat Suncorp Stadium in Horn's hometown of Brisbane on July 2.
"Tremendous, absolutely tremendous, never seen anything like it, really," Arum recently told Steve Kim of boxingscene.com, referring to the bout's reception Down Under.
Pacquiao will put his WBO welterweight championship on the line against Horn, who is unknown outside Australia.
That's why for Arum, staging the fight in the country is a sound business decision.
"The whole country is engaged in it. The ticket sales have been absolutely enormous. It's trending towards a sellout which will be around 55,000 and I'm sure that we'll be up around past 40,000 by next week and on our way to a complete sellout," the veteran promoter added.
Pacquiao has done his part promoting the bout by flying to Australia late last month, where he was welcomed with open arms.
Arum stressed that the Filipino icon's strong appeal in the country is unquestionable.
"Horn has resonated with the public in Australia. I think Pacquiao is an icon. The reception that they gave Pacquiao was unbelievable and Pacquiao appeals to the Australians because of his humble nature and they fell in love with him," he explained.
And while Horn will enjoy home court advantage, Pacquiao won't be without his loyal following there.
"I just think it's the perfect storm as far as the opponent for Manny Pacquiao. And remember there [are] 250,000 Filipinos who live in Australia," said Arum.