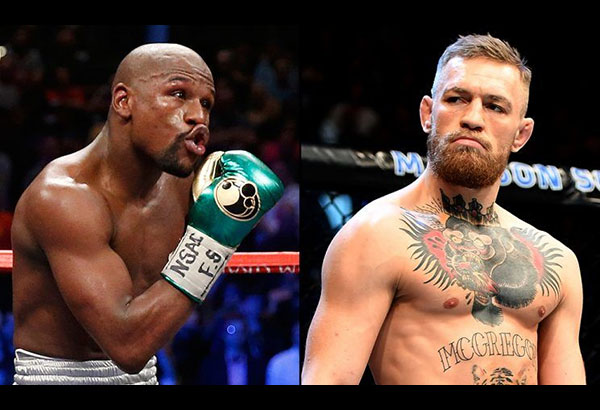 Floyd Mayweather Jr. and Conor McGregor. File
No way McGregor can beat M'weather – Manny
MANILA, Philippines - Under boxing rules, Manny Pacquiao thinks that UFC superstar Conor McGregor's chances of beating undefeated boxer Floyd Mayweather Jr. are slim and none.
"McGregor is not a boxer," said Pacquiao from his training camp in General Santos City a day after it was announced that Mayweather and McGregor are stepping inside the ring in August.
If great boxers like Oscar dela Hoya, Juan Manuel Marquez, Shane Mosley, Miguel Cotto, Canelo Alvarez and Pacquiao can't beat Mayweather, then how can McGregor do it?
"Mayweather has the advantage," added Pacquiao, all geared up for his July 2 title fight with Australian Jeff Horn in Brisbane.
The flamboyant American is the massive favorite against McGregor, the Irish pride, on Aug. 26 in Las Vegas, and the odds, this early, are in his favor.
Mayweather was at -600 yesterday, meaning you need to put in $600 to win a hundred dollars; McGregor at +400, meaning $100 wins $400.