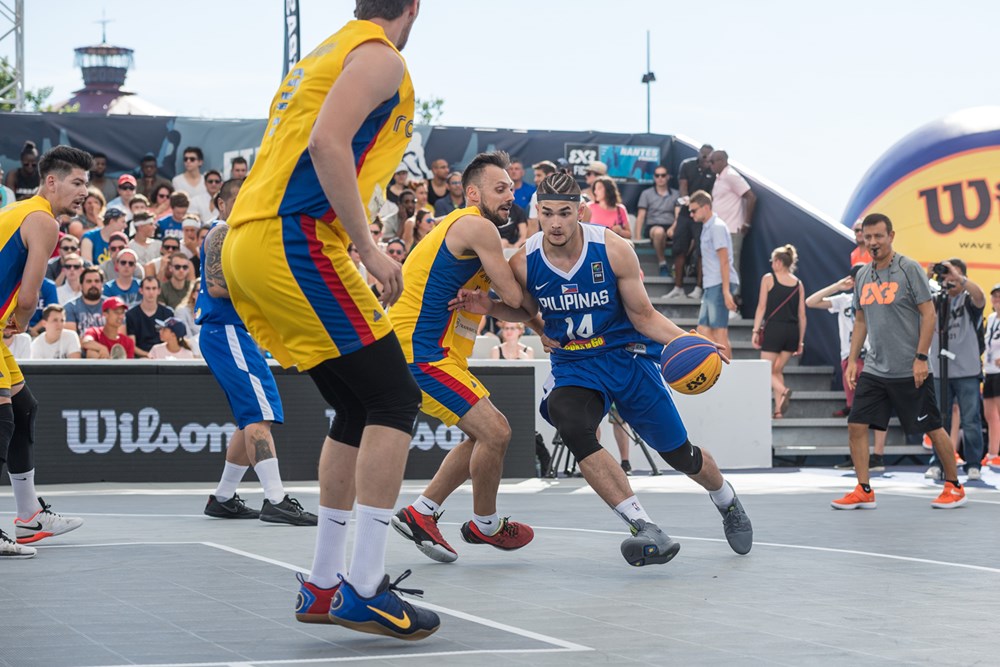 Kobe Paras' impressive performance earned him the Best Player of the Day, Tuesday in the 2017 FIBA 3x3 World Cup at Nantes, France | FIBA.com
Kobe Paras impresses in FIBA 3X3 opener
MANILA, Philippines — Basketball prodigy Kobe Paras continues to impress the international basketball scene.
He might be the youngest in the Philippines' delegation to the FIBA 3x3 World Cup, but he has been making the big shots.
FIBA on Tuesday named Paras as the Player of the Day after finishing the open day with a combined 15 point output.
Paras was unstoppable and scored 15 points in their opening game upset of the higher seeded Romania, 21-15.
In their second game against loss against host team France (11-22), however, he was silenced to just three.
Paras, Kiefer Ravena, Jeron Teng and JR Quinahan will wrap up the pool round against Slovenia and El Salvador on Wednesday.