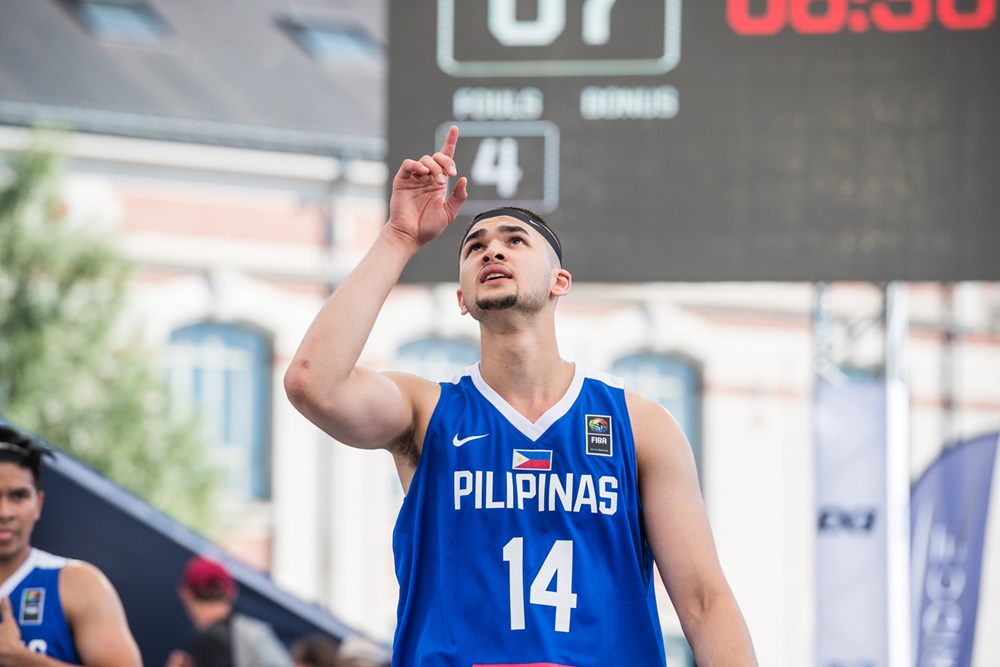 Kobe Paras failed to enter the semifinals of the FIBA 3x3 World Cup dunk contest in Nantes, France. | FIBA.com
Kobe Paras comes up short in FIBA dunk tiff
MANILA, Philippines — Kobe Paras failed to advance in the FIBA 3x3 World Cup Dunk contest in Nantes, France on Monday (Tuesday in Manila).
The 19-year old Paras earned a combined 50 points in two rounds, which was only good for fifth place.
Poland's Rafael Lipinski, Ukraine's Vadim Poddubchenko and the US' Chris Staples and Jordan Sutherland qualified to the semifinals.
For his first attempt, Paras went for a windmill that earned him 27 points. He jumped over teammate Kiefer Ravena with an elbow slam in his second attempt while wearing a Vince Carter jersey.
The semifinals and finals of the dunk competition will be on Wednesday, the last day of the tournament.
Paras is a two-time FIBA 3x3 Under-18 dunk champion.