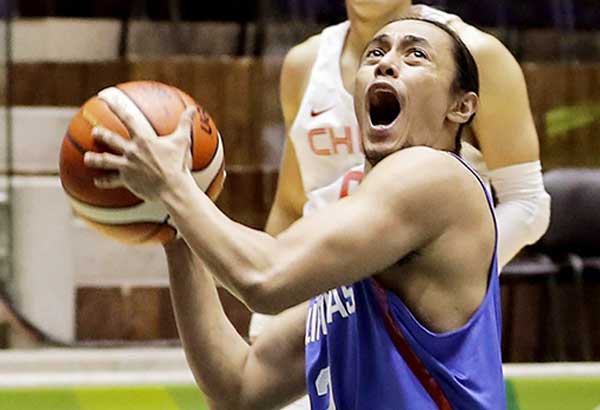 Romeo has only one thing in mind – beat China
MANILA, Philippines - Now it can be told. Terrence Romeo had China in mind in all those times since their gold-medal game defeat at the hands of the Chinese in Changsha.
And Romeo primed himself up against the Chinese the moment they're told they would be facing them in a rematch in Beirut.
No wonder, Romeo came out at his finest and proved to the biggest catalyst as they felled China, 96-87, in a stunning reversal to start their 2017 FIBA Asia Cup campaign.
"When we lost in Changsha, I promised myself China would face a different Terrence if we ever meet again," said Romeo, quoted in Filipino on a Sports5 report.
"That time, I had no FIBA game experience. I had no idea what kind of game we'd go through. I relied on what I knew, my quickness. I was not thinking on the floor," he added.
The Changsha heartbreak fuelled Romeo's passion and drive to get back at the Chinese.
"I didn't want our preparation – my preparation – for that particular game to go to waste," said Romeo on his crucial 14-point fourth-quarter explosion.
"I was ready to take blame if we'd lose the game. I was just telling myself, If I get the chance to win the game, I would do it," he added.
Romeo took charge and seized the moment, putting a performance hailed and celebrated by the nation.
In almost singlehandedly beating China in the fourth quarter, the GlobalPort star guard rocked the entire Asian basketball.
"He's on his way to earning nickname Big Shot Romeo of Asia," said Jordan longtime star and now head coach Sam Daghlas on his Twitter account.