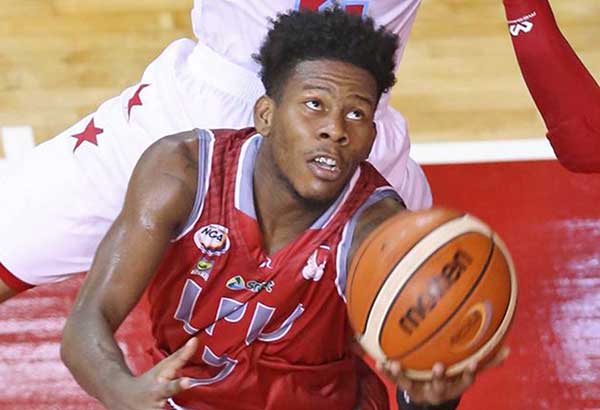 CJ Perez NCAA player of week
(The Philippine Star) - September 10, 2017 - 4:00pm
MANILA, Philippines — Ranged against the lower-ranked teams in the second round, Lyceum did what it was supposed to do – win.
And CJ Perez has been the king Pirate in the school's amazing 11-game run.
Like the way he led the team in their sweep of the first round, the do-it-all forward continued to deliver the goods – 18.0 points, 9.0 rebounds, 2.0 assists and 1.0 steal in the Pirates' first two games in the stretch.
Those feats not only helped Lyceum move within seven wins from completing a rare sweep but also netted Perez the Chooks-to-Go-NCAA Press Corps Player of the Week. He edged San Beda's Javee Mocon, and Perpetual's Prince Eze and Gab Dagangon for the weekly citation.
The 23-year-old Perez set the tone early for Lyceum again last Tuesday, firing 14 points in the first quarter en route to a 22-point, nine-rebound production in their 96-90 escape over the tough Cardinals.
He also spearheaded the Pirates' all-out assault against the St. Benilde Blazers last Friday, churning out 14 markers, hauling down nine rebounds, dishing off three assists and coming through with two steals in their 83-69 rout of the hapless Taft-based squad.
But Perez said there's no way for him to slow down at this stage of their campaign with their remaining rivals going all out to stop them on their tracks and foil their sweep bid.
"Like what coach (Topex Robinson) has been telling us – all the other teams have caught up with us," he said.
"This is an uncharted territory for us. But if we want to stay on top, there's a lot of responsibilities that come with it and we can't let our guards down against any team. From here on, it's just going to get tougher," said Robinson.