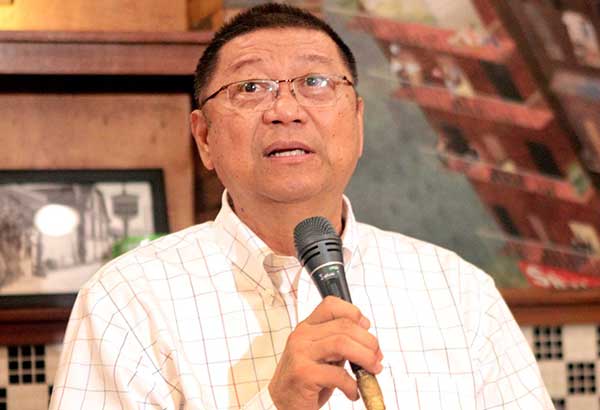 Philippine Sports Commission Chairman William Ramirez
More medals, more PSC funds
Abac Cordero
(The Philippine Star) - September 11, 2017 - 4:00pm
In aftermath of Philippine SEAG performance
MANILA, Philippines — Bring home more medals and get more support from government.
Philippine Sports Commission chairman William Ramirez sent this message to the different national sports associations (NSAs) yesterday in the aftermath of yet another disappointing finish in the Southeast Asian Games.
The PSC funded a total of 493 athletes to the 29th SEA Games in Malaysia, competing in 37 of the 38 sports on tap, and brought home 24 gold, 33 silver and 64 bronze medals for sixth place overall.
The 24 golds were far from the 50 which sports officials projected prior to the Games, and the final haul was less than the 29-36-66 of the 2015 SEA Games in Singapore.
The Philippines won medals in 29 disciplines. While some delivered more than what was expected of them, others simply failed to live up to expectations, despite full support from government.
Ramirez said from now on, things will change.
"The support which the NSAs will receive will be based on performance," said Ramirez, who as chief of the government sports agency has had the chance to observe how other countries run their sports program.
"In other countries such as China, United Kingdom, South Korea and the United States, monetary support is based on performance. They strictly follow the rule of no performance, no funding,'' said Ramirez.
The PSC chief said the NSAs will have to bite the bullet that their performance in international competitions will dictate the amount of support they will receive.
Ramirez, however, stressed that the PSC will not let non-performing sports starve to death.
"We will continue to support them. But they cannot expect to receive as much as the performing NSAs will get," said Ramirez.
The educator from Davao City did not identify the sports that will be most affected by this approach. But the medal tally of the Philippine participation in the recent SEA Games will not lie.
It will be quite easy to identify which sports delivered the goods, from athletics, boxing, billiards, gymnastics, triathlon, judo, taekwondo, ice hockey and basketball, to those who did not, from aquatics, archery, bowling, golf or shooting, among others.
"We studied the performances and expenditures of every sports association the past 10 years and the PSC board will decide on the amount that the NSAs will receive based on the data that we've gathered,'' Ramirez said.
"We've decided that it will be performance-based but not absolute. We will still help those NSAs that underperformed in previous tournaments,'' he said.