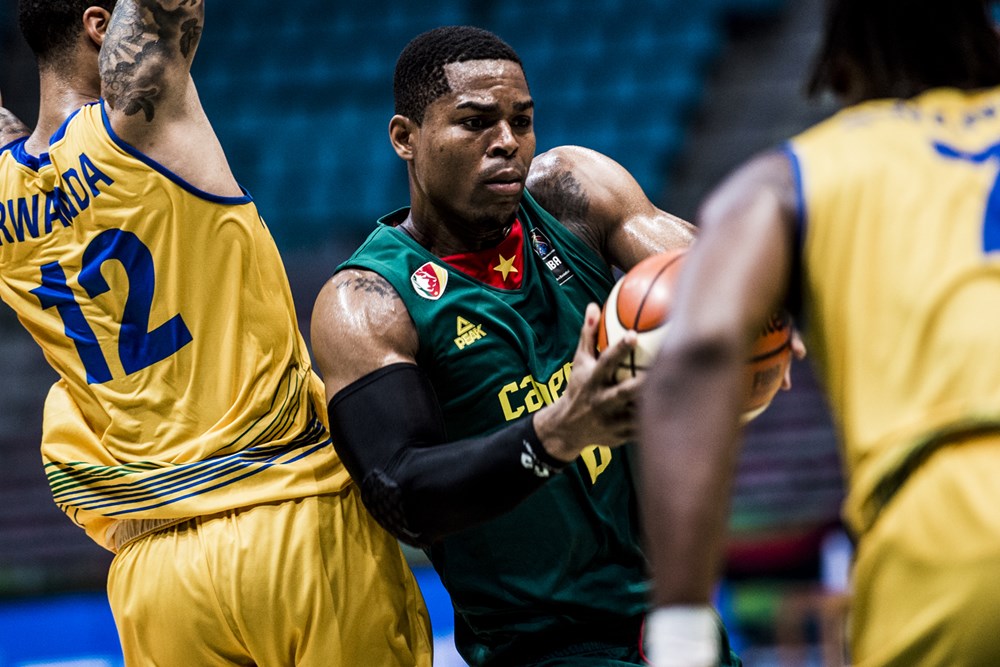 Mbala's impressive AfroBasket showing spells doom for La Salle's UAAP foes
MANILA, Philippines — Last year, the UAAP finally saw how Ben Mbala can wreak havok inside the court.
It might just be the calm before the storm.
The Cameroonian big man is currently lording it over in the FIBA AfroBasket, leading his home country to the quarterfinals.
He averaged 18.33 points and 12.33 rebounds in just three games.
This is similar to his numbers in the UAAP last year where he averaged 20.6 points ang 16.0 rebounds.
However, that was accounted for all the 14 games he played.
Now this is a bad news for anyone not rooting for the DLSU Green Archers.
And as if it's bad enough that Mbala is doubling his scoring and rebounding output, it seems like he has developed another weapon in his arsenal.
The 6-foot-8 Mbala made five out of 16 3-pointers in three games, a decent 31.25 percent.
This is a big development for the reigning MVP as he did not even attempt to shoot from the rainbow line last year.
This makes him a lethal player that can penetrate the paint, fight for boards, and at the same time pose as a threat beyond the line.
And with a talented and deep bench like La Salle's, with the likes of Aljun Melecio and Ricci Rivero, defenders will really play 40 minutes of guessing game.
On paper, that should be enough to consider this tournament done and handle them their second straight championship.
But who knows? Maybe a team can shut down the "Big Ben" and the Archers.