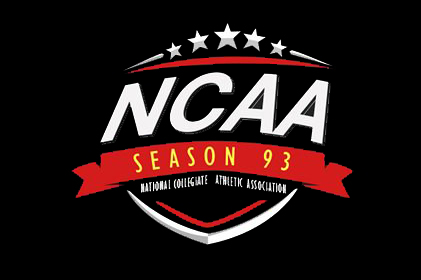 Bombers repel Knights, boost semis bid
(philstar.com) - September 14, 2017 - 10:11am
MANILA, Philippines — Jose Rizal University bolstered its Final Four bid with a 77-68 win over Letran in the 93rd NCAA men's basketball tournament at the Filoil Flying V Centre in San Juan Thursday.
Teytey Teodoro and Ervin Grospe shared the scoring mantle with 15 points apiece while Jed Mendoza and MJ Dela Virgen added 11 and 10 points, respectively, as the Bombers rediscovered their winning ways with their seventh victory in 11 games.
Rebounding from a tough 109-115 double overtime loss to Arellano University last week, JRU needed that win so badly to boost its Final Four aspirations. The Bombers have opened a two-game lead over the Knights (5-6).
JRU built a 36-27 advantage at halftime and posted the biggest lead of the game, 64-48, on a Dela Virgen lay-up at the 7:34 mark of the third period.
"We cannot outscore the other team. Defense is our main offense," said Bombers coach Vergel Meneses.
JP Calvo came through with 21 points, Rey Nambatac had 14 points, eight rebounds and four assists while Bong Quinto had a double-double outing of 11 points and 12 rebounds for Letran.
The Knights have now lost three in a row.
In the juniors division, Kurt Reyson shot 20 points in a reserve role as Letran bested JRU, 91-87, for its seventh win in 11 matches.
The scores:
JRU (77) - Grospe 15, Teodoro 15, Mendoza 11, Dela Virgen 10, Lasquety 9, Poutouochi 7, Abdul Razak 6, Sawat 4, Bordon 0, David 0.
CSJL (68) - Calvo 21, Nambatac 14, Quinto 12, Balanza 11, Mandreza 6, De Villa 2, Vacaro 2, Balagasay 0, Bernabe 0, Caralipio 0, Gedaria 0, Pamulaklakin 0, Pascual 0, Taladua 0.
Quarterscores: 12-12, 36-27, 58-45, 77-68