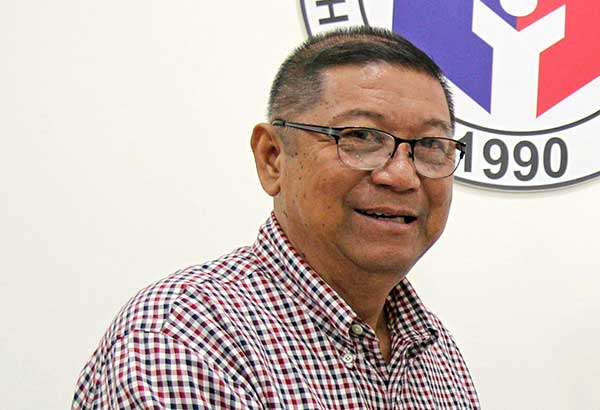 PSC to evaluate athletes, NSAs
MANILA, Philippines — PSC chairman Butch Ramirez is scheduling evaluation meetings with NSAs starting Oct. 2 at the PhilSports Complex to conduct a thorough performance analysis and set directions for the future with the goal of developing elite athletes to compete at a high level by the 2020 Tokyo Olympics.
Only the president and secretary-general of each NSA will be invited to sit down with Ramirez. As the government agency that channels public sector funding to NSAs, the PSC has to make sure every peso is spent judiciously with expected results. Ramirez said accountability is critical and if an NSA fails to justify the prudent use of funds, assistance will be cut off.
"I'll ask each NSA two basic questions," said Ramirez. "What is your performance and what's the plan? Our staff is preparing a 10-year review of the performance of each NSA, when applicable. We want a total picture of how every NSA has done. The PSC is accountable for the money that government has entrusted for us to allocate to NSAs. So NSAs are accountable to the PSC for how the money is spent. I'm expecting every NSA president and secretary-general to attend. If they don't attend, believe me, I'll say my piece."
At least four days are being set aside for the meetings. On the first day, the PSC has scheduled athletics and swimming, two medal-rich sports in the SEA and Asian Games and the Olympics. At the recent SEA Games, athletics delivered 18 medals, including five golds, while swimming – which has been in the rut because of a long-running leadership crisis – could only produce seven, with no gold, for the country.
"This will be a serious discussion," said Ramirez. "We plan to cover five to 10 NSAs a day. This is also in line with our program to select 25 elite athletes for special training all the way up to the 2020 Olympics. They'll come from different sports like boxing, taekwondo, cycling, weightlifting, judo and surfing. They're all individual sports. We'll assign a specific manager for each athlete because we believe guidance shouldn't just be in competition but also outside of competition. We're prepared to put up a budget for this initiative."
In the forefront of the PSC's effort to get 25 elite athletes ready to medal in 2020 is the Philippine Sports Institute (PSI), headed by national training director Marc Velasco. Weightlifter Hidilyn Diaz will lead the cast of elite athletes. SEA Games judo gold medalists Kiyomi Watanabe and Mariya Takahashi are also expected to be in the roster. Diaz, 26, took a silver in weightlifting at the Rio Games, her third Olympics, and plans to be a gold contender in Tokyo. Watanabe, 21, has dominated the 93-kilogram division in judo in the last three SEA Games, capturing three gold medals in succession since 2013. She was born in Cebu, left for Japan at eight, studies sports science at Waseda University and is proud to represent her Filipina mother Irene Sarausad's homeland in international competitions. Takahashi, 16, was a surprise gold medalist in the 73-kilogram division in judo at the recent SEA Games. Her mother is from Davao. Ramirez said discipline is a common trait among Fil-Japanese judokas.
Ramirez said aside from developing elite athletes, the PSC is determined to make inroads in its other mission to set the foundation of a strong grassroots program. "We need to build for the future," he said. "Recruiting Fil-foreigners to compete for our country is a short-cut approach. We want to cement the foundation with a grassroots program in collaboration with the Department of Education and the LGUs."
Ramirez lamented that over the last 27 years, the PSC has failed miserably in its grassroots program. "We've achieved nothing, as in zero," he said. "There is the crucial element of human development in DepEd's grassroots program through the Palarong Pambansa and we've also got the Batang Pinoy and PNG programs. But we lack the components of sports technology, sports science, proper coaching, scientific training and talent identification." Ramirez said he will formalize an agreement with the DepEd for a partnership in promoting sports at the grassroots level.