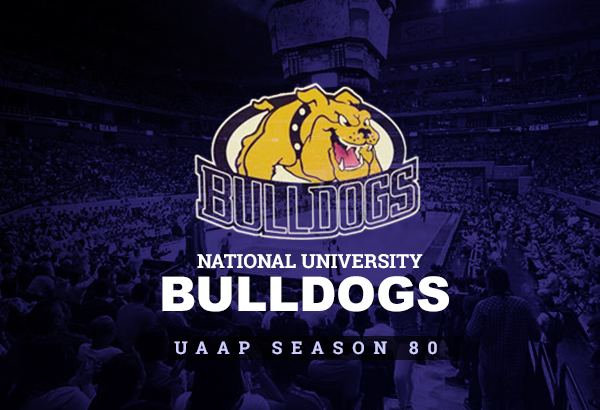 Bulldogs repel winless Tigers for 2nd straight victory
MANILA, Philippines — National University defeated University of Santo Tomas, 94-84, to snare their second straight victory in three outings during Wednesday's UAAP skirmish at the Mall of Asia Arena in Pasay City.
The Bulldogs made the Growling Tigers pay for their turnovers, converting 14 points off their listless foes' 29 total errors.
Import Issa Gaye and Dave Yu mounted solid outings anew, tallying 17 and 13 points, respectively.
"I really felt that it was gonna be hard fought because UST is 0-2 coming into the game," said head coach Jamike Jarin. "We knew that coach Boy Sablan and the rest of his coaching staff together with his boys, we knew they will come out slugging."
"If you look at their record, 0-3, it doesn't add up to the story. They only lost through a winning basket by (Paul) Desiderio, they committed 41 turnovers against Adamson but only lost by seven. Their record doesn't speak to where they are right now," he continued.
For their part, UST kept the Bulldogs within the striking range for three quarters.
Regieboy Basibas dictated the Tigers' tempo for the first three phases, registering 23 points before fouling out with 3:03 left of the payoff period.
The 6-foot-4 forward had an impressive first half with 15 points on a perfect 5-of-5 field goal shooting and 5-of-5 free throw attempts en route to a career-high performance.
"Good thing after 40 minute, we were able to get the victory. It was a hard fought game. They were controlling the game. We were just able to make a run and hold on to it," shared Jarin.
The Bulldogs take on the Adamson University Soaring Falcons next, while the Tigers' will try to arrest their three-game losing skid against the Far Eastern University Tamaraws.