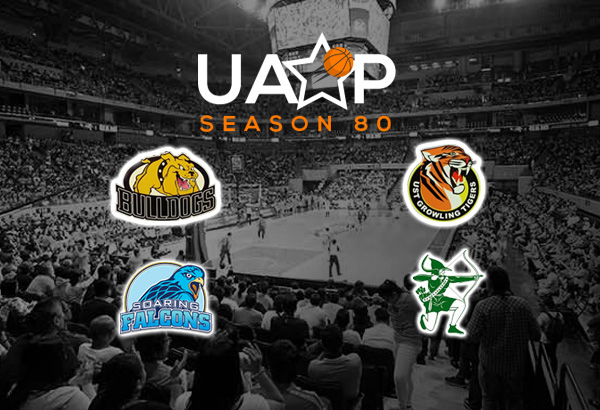 4 observations from Wednesday's UAAP games
(philstar.com) - September 21, 2017 - 4:43am
MANILA, Philippines — The second week of the 80th UAAP men's basketball tournament got going. The NU Bulldogs got back on the winning track with a 94-84 win over UST, which had a chance to win but fumbled their way in the endgame. And La Salle continued to flex their muscles with an 85-73 triumph over Adamson.
If the UST Growling? Tigers can limit their turnovers and fouls, they have a bigger chance
The Tigers have the dubious record of leading the league in turnovers with an average of 30.3 turnovers per game. That is eight more than La Salle, which has the second worst.
Like I previously postulated, the team has a lot of young players, including many who are getting major minutes for the first time on the big stage.
While Marvin Lee has seen his playing time go up by nearly 10 minutes a game, his turnovers have gone up as well from 2.5 last season to 6.0 in all three matches! That isn't good for UST's primary ball handler.
When you think about it, the primary ball handlers for Boy Sablan in these two years take risks as a result, a few more turnovers. Last year, Louie Vigil, the primary ball handler, turned the ball over 4.4 times! Jon Sherriff wasn't better with a 2.6-2.1 assist-to-turnover ratio.
The up-tempo and fast pace UST plays suits them. And when you play like that, you risk a few more turnovers. Lee along with Jordan Sta. Ana should be cautioned a little more. Because right now, that is a huge difference in the endgame result along with the fouls. It certainly doesn't look good either when the team captain, Lee, is benched for the entire fourth period.
Incidentally, the two teams at the bottom of the standings are leading the league in fouls given. UE averages 26.7 while UST norms 25.0 a game.
Winning clo?se games helps this NU team
While NU won by 10, the game wasn't settled until Issa Gaye's two free throws with 54 seconds left.
For NU, last year with almost the same lineup, they were 1-4 in matches decided by five points. With under two minutes left in the game clock against, the Bulldogs led by only three, 87-84, after UST's Jordan Sta. Ana's twinner. They held strong, holding UST to only one field goal attempt in the last two minutes (the Tigers also turned the ball over twice). In contrast, NU had five field goal attempts plus two free throws in the last two minutes.
In their loss to DLSU, NU committed three turnovers in the last two minutes. The Green Archers also had seven field goal attempts plus four free throws to NU's two field goal attempts.
As I have said last year, this is a young team that needs to learn.
Substitutions are situational but take a look at the fives on the floor for NU, for the final buzzer:
Against UE: Reggie Morido, JJ Alejandro, Dave Yu, Matt Aquino, Matt Salem
Against DLSU: Enzo Joson, Reggie Morido, Dave Yu, Issa Gaye, JJ Alejandro
Against UST: Reggie Morido, Issa Gaye, Enzo Joson, Ronnel Lastimosa, Matt Aquino
They've taken down the two bottom feeders and lost to a top-ranked team. From here on, it's the top tier squads. How they fare will be interesting to watch.
Adamson has ?to start well
Another bad start, another loss. Although they made things interesting in the fourth period, it wasn't likely they were going to defeat the defending champions. I keep saying that the Soaring Falcons need more experience especially for Tyrus Hill, Kurt Lojera and the others.
Who else typified the bad start – Jerie Pingoy. He got subbed out early for extraneous stuff but came back strong and led the comeback. Wait until this team gets going.
Last year, they caught a lot of people by surprise (except those who follow the teams in the pre-season). This year, despite the lack of experience, they also bear the added weight of expectations. It doesn't help that Papi Sarr is only in his second game back and is obviously not his old self.
How do they handle this — just hunkering down and working hard. Plus, man management by the coaching staff.
That was another statement win b?y DLSU
Coach Aldin Ayo may be concerned with a near meltdown, but even if there are chinks in their armor, no one still comes close to this powerhouse of a team. Plus, Ben Mbala is back and you can see the rest of the Green Archers play so much better especially Abu Tratter and Prince Rivero, who have a load taken off their backs.
As for Leonard Santillan, I'll say this: the kid should be considered a candidate for the Gilas cadets.
Big game for the champs when they take on UP this Saturday.