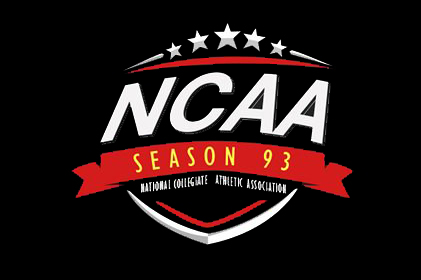 Stags impale Knights for share of third place
Joey Villar
(The Philippine Star) - September 26, 2017 - 9:45am
MANILA, Philippines — San Sebastian overpowered Letran with its defense and 3-point shooting and hammered out a 95-64 victory to jump into the magic four in the 93rd NCAA basketball tournament at the Filoil Arena in San Juan City Tuesday.
Jayson David, Allyn Bulanadi and Michael Calisaan fired 17, 16 and 13 points, respectively, while combining for seven of their team's 16 booming triples, a season-high, as the Stags nailed their seventh win against six defeats to move from fifth to joint third with the Jose Rizal Bombers.
David complemented his superb scoring with solid defense as he had four of the team's 10 steals, five rebounds and a block while helping limit Rey Nambatac, the league's third highest leading scorer with an average of 17.2 points, to his season-low six points.
"I was just focused on defense and helping stop Nambatac," said David.
The win avenged the Stags' 75-79 overtime defeat to the Knights in their first-round meeting on August 15.
It was another scintillating shooting performance for San Sebastian, which dropped 13 3-pointers in a 73-61 win over St. Benilde Thursday.
The Stags also showed a strong defensive effort as they outrebounded the Knights, 41-34, while forcing them to turn the ball 21 times.
"It was a combination of playing tough defense and making our shots, those were the keys in our victory," said San Sebastian coach Egay Macaraya.
San Sebastian will now focus on handing undefeated Lyceum its very first defeat when the two tackle each other on Friday.
"We need to play like this and more to beat LPU on Friday," said Macaraya.
The Knights fell to No. 5 with a 7-7 card.
The scores:
San Sebastian 95- David 17, Bulanadi 16, Calisaan 13, Gayosa 9, Costelo 6, Navarro 6, Are 6, Capobres 4, Mercado 4, Calma 3, Ilagan 3, Baytan 3, Valdez 3, Baetiong 2, Quipse 0
Letran 64- Quinto 14, Balanza 13, Calvo 7, Mandreza 7, Taladua 4, Balagasay 3, Vacaro 3, Pascual 2, Caralipio 1, Bernabe 0
Quarterscores: 25-11; 45-38; 69-47; 95-64