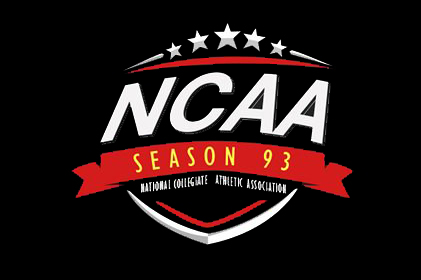 Chiefs pummel hapless Blazers, keep semis hopes alive
Games today (October 6)
(Filoil Arena, San Juan)
8 a.m. – SBC vs EAC (jrs)
10 a.m. – JRU vs SSC-R (jrs)
12 p.m. – SBC vs EAC (srs)
2 p.m. – JRU vs SSC (srs)
4 p.m. – LPU vs Letran (srs)
6 p.m. – LPU vs Letran (jrs)
MANILA, Philippines – Arellano University drew strength from other sources outside Kent Salado as it overpowered a listless College of St. Benilde, 95-65, on Thursday to stay in the Final Four hunt in the 93rd NCAA basketball tournament at the Filoil Arena in San Juan City.
Salado unleash a double-double game with 16 points and a season-high 11 assists while getting ample help this time as the Chiefs snared their sixth win against nine defeats to remain in Final Four contention.
AU will need to sweep its remaining three games against San Sebastian on October 10, Perpetual Help on October 12 and Mapua on October 20 to keep afloat.
The Chiefs are battling for the last two semis slots with Jose Rizal (9-6), Letran (8-7), San Sebastian (7-7) and Emilio Aguinaldo College (6-9).
Lyceum of the Philippines University and defending champion San Beda have clinched the first two Final Four spots with a 15-0 and 14-1 slate, respectively.
"It gives us hope that we can make it to the Final Four, we just have to close our games hard," said AU coach Jerry Codinera.
Codinera also lauded the other players who stepped up to give Salado a relief.
Zach Nicholls scattered 13 points, including three booming triples, while Lervin Flores, Richard Abanes, Rence Alcoriza and Levi dela Cruz chipped in 12, 11, 11 and 11 points, respectively.
"We're finding ways to look for other options. We're still upbeat that we can make it to the Final Four," said Codinera.
The Blazers fell to 3-13.
The Chiefs roared to a strong start as they seized a 28-16 first quarter lead and slowly but surely padded it to 47-33 at the break.
And then AU finished CSB off with a massive run in the third period.
The scores:
Arellano U 95 – Salado 16, Nicholls 13, Flores 12, Abanes 11, Alcoriza 11, dela Cruz 11, Viloria 8, Canete 4, Enriquez 4, Meca 3, Padilla 2, Concepcion 0, Ongolo Ongolo 0, Taywan 0, Filart 0
St. Benilde 65 – Belgica 18, Domingo 14, Naboa 8, Dixon 5, Leutcheu 5, San Juan 4, Johnson 3, Sta. Maria 3, Young 3, Pili 2, Castor 0, Suarez 0, Velasco 0
Quarterscores: 28-16; 47-33; 69-50; 95-65