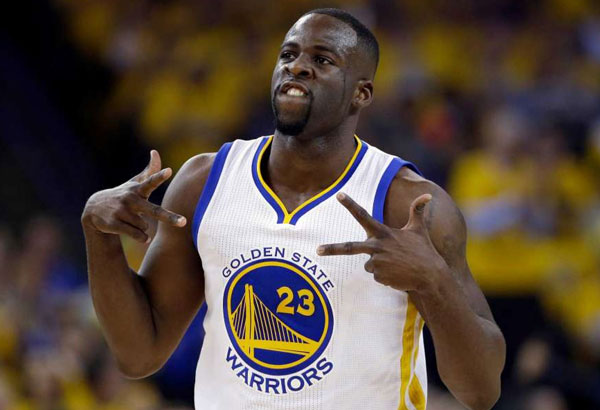 Warriors' Green on NBA foes: They don't stand a chance
MANILA, Philippines — The Golden State Warriors were dubbed the "Super team" when they acquired superstar Kevin Durant.
And why not? They slashed through the NBA en route to the championship with a 16-1 card in the playoffs.
Now, the Warriors' rivals are scrambling to form their own version of the super team in what can be considered as the craziest preseason in recent years.
There's Kyrie Irving going to the Boston Celtics.
The Oklahoma City Thunder getting backup for Russell Westbrook in Paul George and Carmelo Anthony.
And the Cleveland Cavaliers beefing up their roster with Isaiah Thomas, Jae Crowder and Derrick Rose.
And for Golden State's Draymond Green, these movements mean nothing because the "NBA doesn't stand a chance" against them.
"It's pretty [expletive] sick to see how everybody is just in a [expletive] panic about what to do," he told GQ's Clay Skipper.
"That's the fun part about it: They know they don't stand a chance."
A bold declaration from Green.
But if you have a bench with names like Durant, Steph Curry and Klay Thompson? It would be nice if they find a worthy opponent to dethrone them.