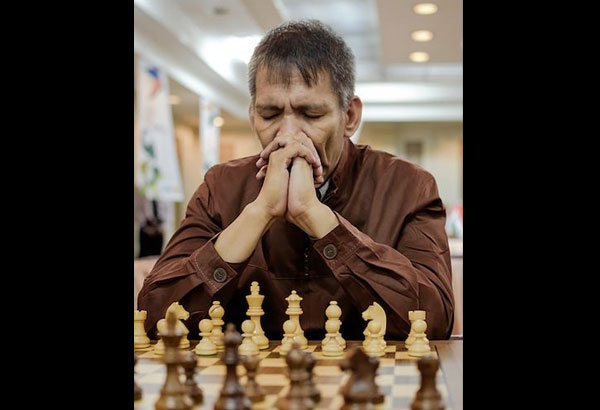 GM Joey Antonio. Photo courtesy WGM/IM Alina L'Ami
Antonio draws Short, keeps chess lead
Joey Villar
(The Philippine Star) - October 16, 2017 - 4:00pm
MANILA, Philippines — GM Joey Antonio missed a winning line at endgame and settled for a draw with top seed GM Nigel Short to keep the lead halfway through the Piaya Network 2017 Negros International Open chess tournament at the Ikthus Osbron Hall in Bacolod City yesterday.
Antonio, 55, outplayed the former World Challenger in the opening of their English game but failed to translate his slight edge into a winning attack for his first draw (31 moves) after a sweep of the first four games.
In a post-game analysis, Antonio said he missed on a counter knight move on c5 that would've sustained his attack.
The draw also kept Short at joint second with four points in a tie with GM Nguyen Duc Hoa of Vietnam, Srinath Narayanan of India and Cebu bet Edsel Montoya.
Nguyen and Narayanan also split the point in 31 moves of a Four Knights Game while Montoya downed Ellan Aseula in 63 moves of an English.
Making up the 3.5 pointers group are IM Ronald Dableo and Emmanuel Emperado, who battled to a marathon 86-move draw of a Slav game, and second seed Armenian GM Karen Grigoryan, who turned back FIDE Master Roel Ablegas in 31 moves of a Trompovsky Attack.
Antonio was playing fourth seed Narayanan at presstime. Other matches include Montoya vs Short and Nguyen vs Grigoryan.