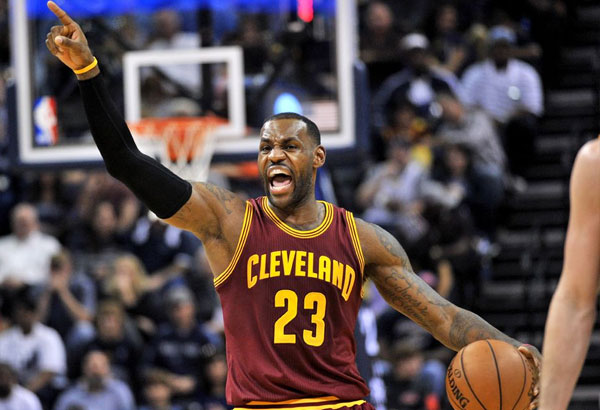 LeBron says Brooklyn pick 'might not even be that good'
(philstar.com) - October 27, 2017 - 4:47am
MANILA, Philippines — LeBron James does not think highly of the Brooklyn Nets' 2018 first-round draft pick, which was recently acquired by the Cleveland Cavaliers via a trade.
"It might not even be that good of a pick," James said Thursday after his Cavaliers lost to the Nets, 107-112.
The Cavs received the pick in one of the biggest pre-season trades.
They released Kyrie Irving to the Boston Celtics in exchange for Isaiah Thomas, Jae Crowder, Ante Zizic and the Nets' pick.
But so far, the reigning East champions are struggling with a 3-2 record.
Thomas has yet to see action after a hip injury, and Crowder and Zizic have yet to make their presence felt.
Cleveland might consider trading the pick for an elite player in the future, but James reiterated they are not focusing on the pick.
"I don't look at it at all right now, when it gets closer (to the end of the season,) I'll probably look." he said.