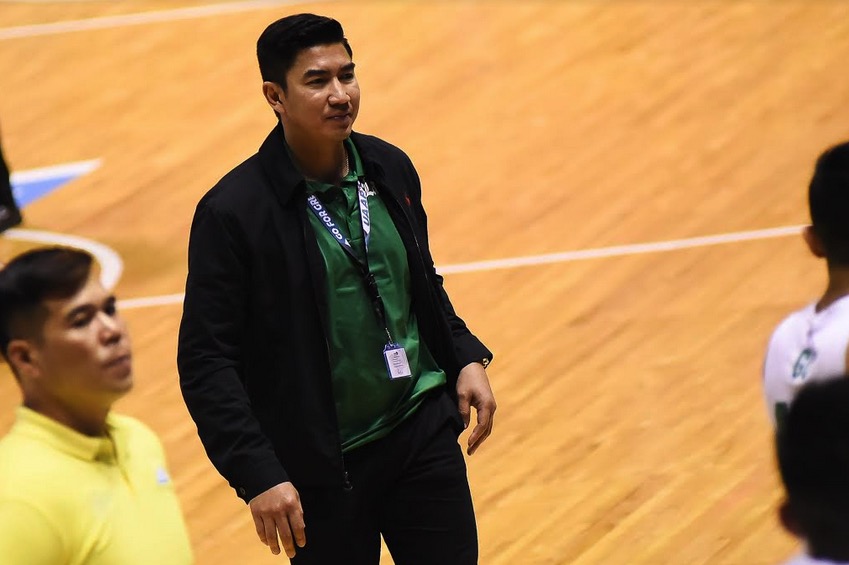 DLSU head coach Aldin Ayo... with his jacket on. | Contributed Photo
Ayo banks on rage as Archers deny Eagles perfect elims run
MANILA, Philippines — Whenever Ateneo and De La Salle engage in a basketball duel, fanfare's always guaranteed.

Sunday night's tussle at the Big Dome was no exception. There was the see-saw pace. High stakes were aplenty, too. Oh, and the cardiac moments? Count on it.

Heck, throw in Green Archers head coach Aldin Ayo's display of rage while we're at it.

Trailing the unbeaten Blue Eagles, the champion coach made his frustration known over what he felt were two non-calls that could've changed the complexion of the game: a backcourt violation and a traveling offense.

"It fuels my adrenaline and it helps me in making right decisions," of his bench-side fracas. "I always thrive in anger and hatred. I've always been there. My players can say that."

He may have momentarily lost his Ralph Lauren blazer in the fit, but the Archers gained something much more valuable: The lead, the momentum and most importantly, the win.

Abu Tratter first made his free throws, Ben Mbala banked a shot, Ricci Rivero made a steal that led to a productive trip to the charity stripe.

And it did not end there. Kib Montalbo made a crafty floater with 40.3 left on the game clock to finally give the Green Archers the lead.

When the final buzzer sounded and their 10-0 run was done, Ayo and his wards avenged their first-round loss to their nemesis. They've also foiled Ateneo's bid for an outright championship berth. Most importantly, they're coming into the semifinals with the second-best momentum boost they could have.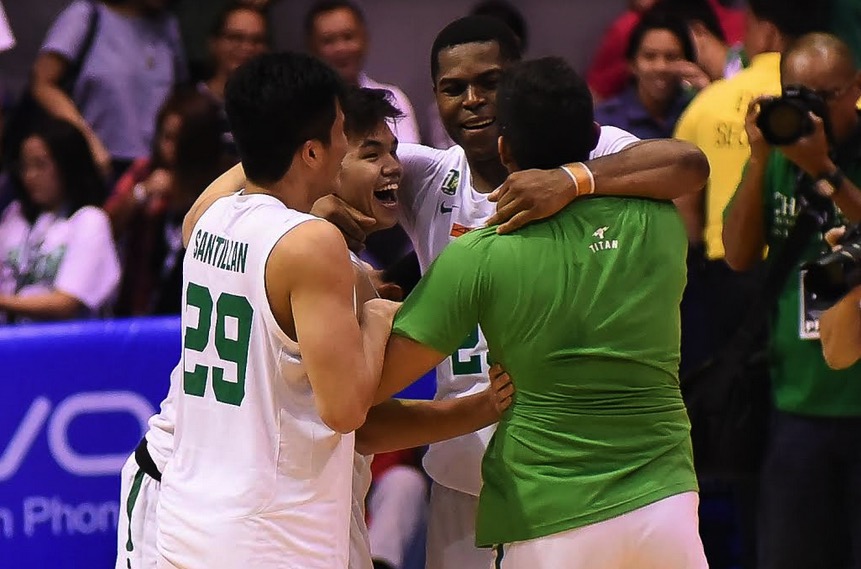 "They executed the game plan. We were not going to quit. We're not just going to wait there and allow them to beat us," Ayo shared with the press for the first time since skipping the post-game after losing to University of the Philippines.

"We're going to do our part, we're going to compete, and we're going to do whatever it takes, just to win," he continued.

"Actually, it will be easy for us if we lost, because there is going to be a step-ladder, and before we play Adamson, Adamson has to play against FEU," the purveyor of La Salle's dreaded pressure defense said.

"We still have the twice to beat. But since it's La Salle and Ateneo, we're not going to back down, we're not going to hold back. We're just going to compete."