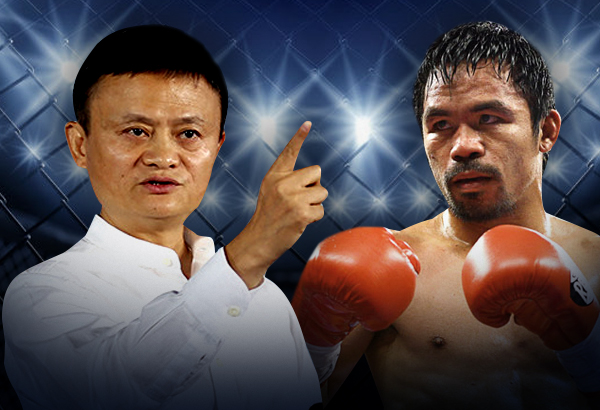 Alibaba chairman Jack Ma and Manny Pacquiao
Pacquiao 'threatens' Asia's richest man in short film
(philstar.com) - November 14, 2017 - 8:43am
MANILA, Philippines — What if the "Fighter of the Decade" goes up against the richest man in Asia in a fight?
Manny Pacquiao vowed to "find" Alibaba chairman Jack Ma to fight him — sort of.
Pacquiao was one of the three big names who showed up and warned Ma in the closing credits of the short film "Gongshoudao".
"You're lucky that you hadn't met me," Pacquiao said.
"Be careful sometime, I find you...somewhere."
The other fighters featured were middleweight champion Gennady Golovkin and action star Jason Statham.
"Guangshoudao" is a 20-minute short film starring Ma and martial arts legend turned Hollywood star Jet Li.
It centers around the use of martial arts as a form of defense.
The Chinese business magnate, who in real life is practicing Tai Chi, was in the country weeks ago to deliver a lecture.