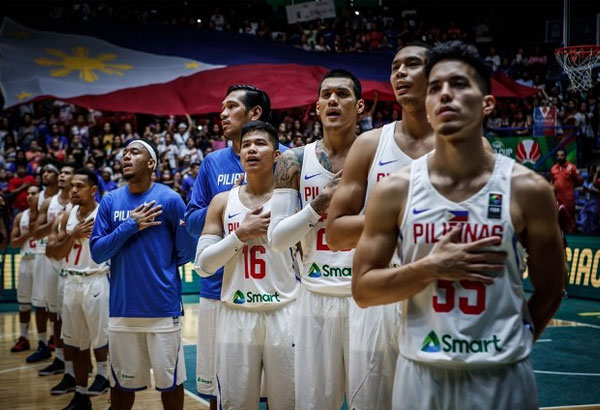 Like Gilas coach Chot Reyes, Lamas will decide on his Final 12 on the eve of the match – among eight games in the opening window of the FIBA Asia World Cup qualifying series. FIBA/Released
Gilas faces a mix of Japanese vets, aces
MANILA, Philippines — In Team Japan, Gilas Pilipinas faces an old rival boosted by the presence of a naturalized player, a US-trained Japanese playmaker, a comebacking ace center in a team working in a system brought in by iconic Argentine coach Julio Lamas.
Naturalized player Ira Brown, NBA D-League veteran Yuki Togashi and tall Takeuchi twins Joji and Kosuke (back from an injury) are among the aces in the Japanese cast trimmed down to 14 by Lamas in the homestretch of their preparation for their game against the Filipinos at the Komazawa Gymnasium in Tokyo on Friday.
Like Gilas coach Chot Reyes, Lamas will decide on his Final 12 on the eve of the match – among eight games in the opening window of the FIBA Asia World Cup qualifying series.
Explosive wingmen Yudai Baba, Makoto Hiejima and Daiki Tanaka, sweet-shooting Naoto Tsuji and veteran frontcourt player Atsuya Ota are the other top candidates for Team Japan with high expectation of a good finish under Lamas, a seven-time Argentine League Coach of the Year who called the shots for Argentina in the 1998 and the 2014 editions of the World Cup and in the 2012 Olympics.
The other Japanese hopefuls are Naoki Uto, Naoya Kumagae, Takatoshi Furukawa, Tenketsu Harimoto and Ryusei Shinoyama.
Ten are holdovers from the team that placed ninth in the recent FIBA Asia Cup in Beirut, Lebanon. Hiejima, Ota, Tanaka, Furukawa and Joji Takeuchi, meanwhile, are holdovers from the 2015 Asian meet in Changsha where they were beaten twice by Andray Blatche and his Gilas teammates.
"We lost to them in the 2015 FIBA Asia Championship. But we will surely get them this time," said Joji Takeuchi in a Fiba.com report.
The Japanese are also pumped-up by reports that they're to play before a sell-out crowd in their opening home game in this world qualifier among 16 teams from the Asia/Oceania region.
"Knowing that the tickets got sold out quickly, I can see a lot of people are paying attention to our game," Takeuchi said. "The game against Philippines, our very first home game, will be very important in setting the tone for the rest of the qualifiers."
In their first tourney under Lamas – the 2017 Asia Cup, Japan only reached the qualification round to the quarterfinals, bowing out of contention on a 68-81 loss to Korea.
In group play, the Japanese dropped their first game against Australia, 68-84, before bouncing back with an 87-49 rout of Chinese Taipei and a 92-59 clobbering of Hong Kong.
Hiejima was their leading scorer with 10.8 points a game followed by Brown and Tanaka with 9.5 and 9.3, respectively. Brown, a former San Miguel Beer import in the PBA, also averaged 5.8 rebounds a game.
Hiejima was the same guy that top scored for Japan with 17 points in a 66-73 loss to Gilas Pilipinas during the elims of the 2015 Asia Championship.
Joji Takeuchi collected 18 points and 16 rebounds while Hiejima sizzled with 28 markers on a 9-of-21 clip in their 70-81 setback against Team Phl in the semis.
The Japanese, however, could be an entirely different team with months of training now under Lamas – the tactician steering Manu Ginobili, Luis Scola, Andres Nocioni, Pablo Prigioni and their teammates to the championship in the 2011 FIBA Americas.