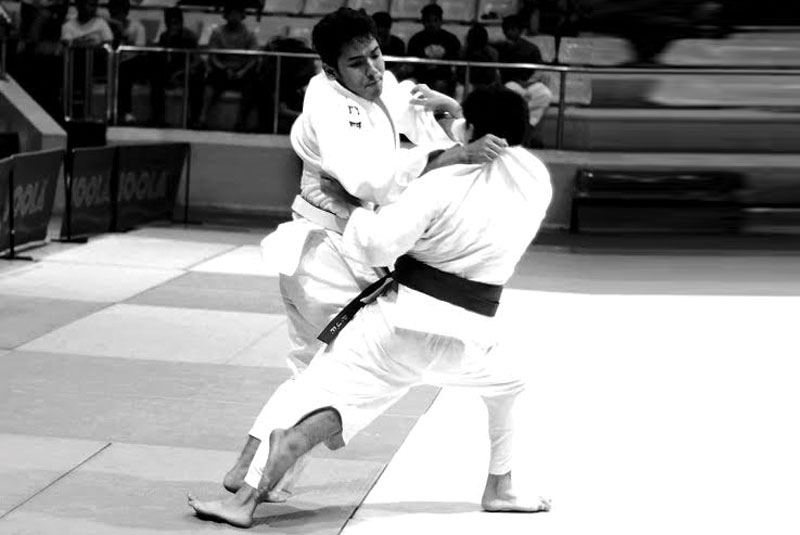 Cebuano judoka Joaquin Niccolo Fernandez (L) vows to represent the Philippines to the best of his ability in the Asian Judo Championships 2017 on May 26-28 in Hong Kong.
Cebuano judoka all set for Asian tilt
(The Freeman) - May 18, 2017 - 4:00pm
CEBU, Philippines - Topnotch Cebuano judoka Joaquin Niccolo Fernandez vows to give his best shot as he fights for the flag and country in the Asian Judo Championships 2017 set on May 26-28 in Hong Kong.
The 24-year-old Fernandez, who learned the ropes of judo in 2001 when he was only seven years old, forms part of the 15-man Philippine contingent in the three-day tilt organized by the Judo Union of Asia.
It's the biggest international event to date for Fernandez, a former national junior champion. Interestingly in his last year a juniors player, he competed in the seniors division and won bronze after getting defeated by his mentor, Dennis Capiton.
Though a bit pressured, Fernandez said his mindset is to represent the country well and hold his ground against a tough field of opposition. He will see action in the -73 kgs. weight class.
"I feel honored and pressured at the same time but I promise to give it my best," said Fernandez, who is finishing his masters degree in Philisophy at the University of the Philippines-Diliman.
Influenced by his father Atty. Vicente Fernandez II, currently the executive vice president of the Philippine Judo Federation Inc., Joaquin hopes to make an impression again, this time in the bigger stage. His brother Nonoy, who just passed the Bar exam, is also a champion judoka.
Fernandez will leave for the former British colony on May 23 together with the rest of Team Phl led by head coach Rolan Llamas. They will be joined by Philippine Sports Commissioner Ramon Fernandez and PJFI President David Carter.
Fernandez will compete alongside Kiyomi Watanabe (-70 kgs.), Rio Olympics qualifier Kodo Nakano (-81 kgs.), Keisei Nakano (-81 kgs.), Shugen Nakano (-55 kgs.), Mariya Takahashi (-63 kgs.), Sean Levyn Panganiban (-66 kgs.), Al-Rolan Llamas (-66 kgs.), Lloyd Dennis Catipon (-73 kgs.), Monica Pineda (-48 kgs.), Helen Dawa (-52 kgs.), and Jenielou Mosqueda (-57 kgs.).
The most decorated of them all is Kiyomi Watanabe, who mother Irene is a Cebuana from Toledo City. A two-time Southeast Asian gold medallist, she also won bronze medal in the Paris Grand Slam and gold in the Oberwart European Championship last year.
With her shining credential, Watanabe is projected to the brightest medal contender for Phl in the 2020 Tokyo Olympics.
NOTES: The Asian Judo Championships started in 1996 with the Philippines as its first ever host... The last time the annual event was staged on Phl soil was in 1997 at the Ninoy Aquino Stadium...In its 51-year-history, Phl has not won gold nor silver medal. Its 10-bronze haul though is still the second-best output behind Indonesia (4 silvers and 15 bronzes) among Southeast Asian nations. (FREEMAN)